7 Benefits of Virtual Tourism (& 28 Free Virtual Tours)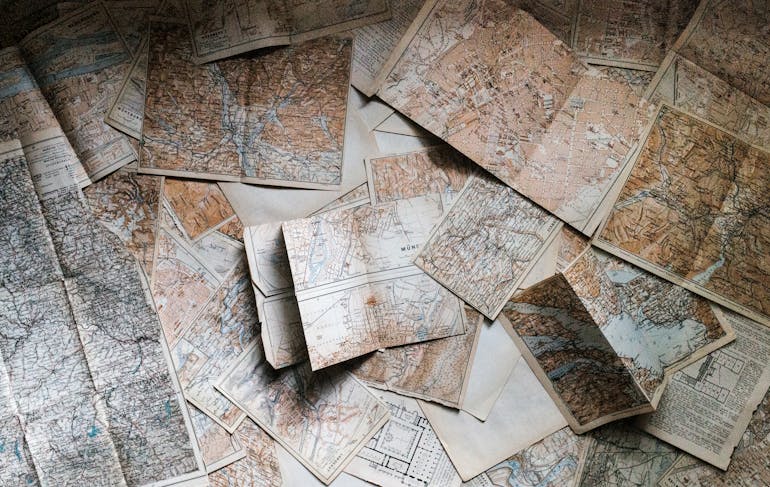 7 Benefits of Virtual Tourism (& 28 Free Virtual Tours)
Let's go somewhere…virtually!
Stuck at home? Virtual tours might be a great option for you! If you're following stay-at-home orders but are still itching to travel, virtual tours allow you to travel all over the world with just a simple click. Still not convinced? Keep reading to: 
Discover the seven main benefits of virtual traveling
Explore 28 amazing experiences in nine different countries
Get inspired for your next (physical) trip with us 
What is "Virtual Tourism"?
Virtual tourism enables people to visit places remotely. The idea has been around for several years, as a natural offshoot of the possibilities inspired by virtual reality (VR); but Covid-19 has accelerated the buzz around this concept.
Virtual traveling leverages audio-visual components, and sometimes VR, to bring tours, galleries, museums, exhibits, zoos, aquariums, parks, and more to life through your screen.
It lends itself especially well to educational tourism activities, where you might want to read every single sign, or cultural and artistic tourist experiences, where you might want to look at each unique detail of a painting or tapestry up close. It can ignite that sense of wonder and excitement you feel when you visit a new place, but from the comfort of your home.
7 Benefits of Virtual Tourism
Naturally, some of the tactile senses that animate an in-person tourism experience will elude you, but, traveling virtually has myriad benefits: 
You'll always be first in line
You can visit multiple destinations in a day
There is no need to plan in advance – explore in a spontaneous, stress-free way!
It's easily accessible to adventurers with mobility issues
Many tours are free or cheaper than visiting in person
They're Covid-19 friendly: you'll stay socially distant and not need to wear a mask
It's a carbon-friendly way to travel
Lucky for you, we've compiled a list of virtual tours that'll take you on a trip around the world. Buckle up!
---
Portugal Virtual Tours
After virtually exploring Portugal's well-known sites, consider our off-the-beaten-path trip through the Heart and Soul of Douro Valley, a self-guided walking trip through this northern Portugal wine region. Bookable for 2+ people, consider going with your partner, family, or a close group of friends for an outdoors, Covid-19 safe vacation.
Nepal Virtual Tours
Roam through the streets of Kathmandu, Nepal's capital.
Venture to the Himalayas to explore its various villages and monasteries and try to reach the summit of Mt. Everest.
Check out our Annapurna Panorama Trek if you enjoyed these virtual tourism experiences. This tour has a variable start date – so you can book it in advance for a date you feel comfortable with. Privatization is possible too, so you can book with your partner, family, or a close group of friends. Since you'll be out in the fresh air, it's easy to stay socially distanced, too!
Uzbekistan Virtual Tours
Skip the line and enter the House Museum of Aybek, an exhibit dedicated to the famous Uzbek writer Aybek Musa Tashmukhamedov.
View the city of Bukhara from the Kalyan Minaret, also known as the "Tower of Death" in the Po-i-Kalyan mosque complex.
Take a virtual reality tour of Uzbekistan's capital city Tashkent.
Kenya Virtual Tours
If being out in nature, savoring unique landscapes, and partaking in local activities sounds like what you're looking for, our Mida Creek Village Experience might be just the trip for you. Bookable for up to six people, this 3-day experience would be perfect to add to the beginning or end of a longer trip to Kenya or Eastern Africa.
Jordan Virtual Tours 
Educate yourself on the "Handwoven History of Palestine and Jordan" with this historical presentation on Google Arts & Culture. 
Visit in detail the "Rose City" of Petra; one of the 7 Wonders of the World. If you're interested in historical monuments, Shoubak Castle may also be right up your alley. 
For a mini beach getaway visit the port city of Aqaba known for its marine blue water.
Where to next?
Hopefully, at least one of these tours piqued your interest. Maybe it even got the travel gears turning in your head and gave you inspiration for your next adventure. Which of these virtual tours do you find most intriguing? Do you think virtual tourism will become a travel trend of the future? Let us know in the comments!