7 Benefits of Virtual Tourism (& 50+ Free Virtual Tours)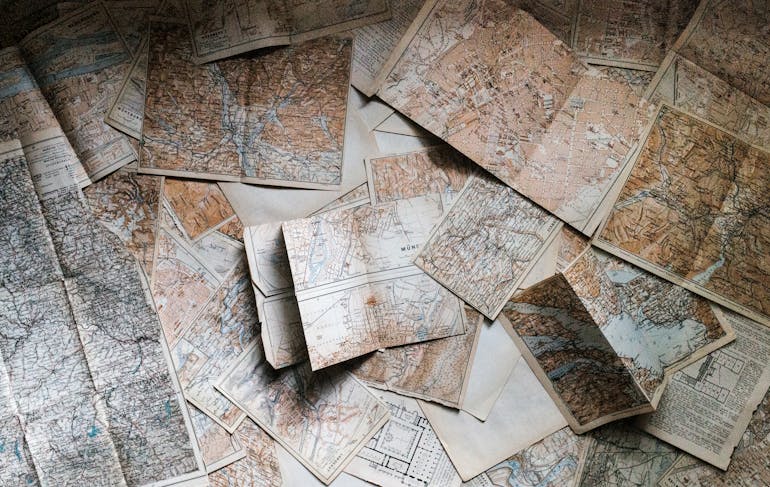 7 Benefits of Virtual Tourism (& 50+ Free Virtual Tours)
Let's go somewhere…virtually!
Stuck at home? Virtual tours might be a great option for you! Virtual tours allow you to travel all over the world with just a simple click. Keep reading to: 
Discover the seven main benefits of virtual traveling
Explore 50+ amazing experiences in 19 different countries
Get inspired for your next (physical) trip booked through Yugen Earthside 
What is "Virtual Tourism"?
Virtual tourism enables people to visit places remotely. The idea has been around for several years, as a natural offshoot of the possibilities inspired by virtual reality (VR); but Covid-19 has accelerated the buzz around this concept.
Virtual tourism leverages audio-visual components, and sometimes VR, to bring tours, galleries, museums, exhibits, zoos, aquariums, parks, and more to life through your screen.
Traveling virtually lends itself especially well to educational tourism activities, where you might want to read every single sign, or cultural and artistic tourist experiences, where you might want to look at each unique detail of a painting or tapestry up close. It can ignite that sense of wonder and excitement you feel when you visit a new place, from the comfort of your home.
7 Benefits of Virtual Tourism
Naturally, some of the tactile senses that animate an in-person tourism experience will elude you, but, traveling virtually has myriad benefits: 
You'll always be first in line - there's never a queue!
You can visit multiple destinations in a day
There is no need to plan in advance – explore in a spontaneous, stress-free way!
It's easily accessible to adventurers with mobility issues
Many virtual tours are free or cheaper than visiting in person
It's a carbon-friendly way to travel
There are lessened health and safety risks as you won't be in crowded places with strangers
Lucky for you, we've compiled a list of virtual tours that'll take you on a trip around the world. Buckle up!
---
Ecuador Virtual Tours
These virtual tours are just a taste of what Ecuador has to offer! To see these beautiful spots up close, be sure to check out our Soul of Ecuador's Cloud Forest Tour to immerse yourself in the local culture and nature. Or perhaps take a deeper dive into the culture and history of Quito in our Ecuador Nature and Culture Tour.
Galapagos Islands Virtual Tours
Nemo Galapagos Tours offers virtual tours of two different itineraries exploring both the north and south of the islands.
Witness amazing wildlife on the Galapagos Islands in 360 degrees thanks to the BBC Planet Earth series.
You can discover the natural wonders of the Galapagos Islands up close on our scuba diving or land-based trips. Have the once-in-a-lifetime experience of living on a small yacht and scuba diving alongside marine biologists for either 8 days or 15 days. If dry land is more to your taste, embark on our ecotourism trip and experience some of the most enchanting wildlife and amazing natural wonders on Earth on our Land-Based Tour.
India Virtual Tours
Stroll along the gardens of one of the Wonders of the World; the Taj Mahal.
Learn about the history of the Red Fort in Delhi, the Mughal Imperial Citadel.
Take a virtual walk through the Hawa Mahal in Jaipur. While you're visiting, discover more about the traditional jewelry making skills in Jaipur.
You can learn more about Indian culture and history on our Golden Triangle Cultural Tour or our Rajasthan Cultural Tour. Both tours are vegetarian-friendly and allow opportunities to visit craftsmen and participate in hands-on experiences. If you want a mix of culture and wildlife experiences, our North India Wildlife Tour is perfect for you. You can visit animal rescue centers, go on a safari, and see one of the Wonders of the World, all on the same trip!
Kenya Virtual Tours
If being out in nature, savoring unique landscapes, and partaking in local activities sounds like what you're looking for, our Mida Creek Village Experience might be just the trip for you. Bookable for up to six people, this 3-day experience would be perfect to add to the beginning or end of a longer trip to Kenya. With a bit more time available to explore, our Kenyan Coast & Safari is the ideal way to have a more impactful and transformative experience in this beautiful country!
Nepal Virtual Tours
Roam through the streets of Kathmandu, Nepal's capital.
Venture to the Himalayas to explore its various villages and monasteries and try to reach the summit of Mt. Everest.
If you enjoyed these virtual tourism experiences, check out our classic Annapurna Panorama Trek or a less-trafficked hike along the Khopra Ridge, visiting local communities along the way. With these privately guided tours, you choose the start date that works best for your group, meaning you can book it well in advance for a season that suits you. These treks are perfect for active and adventurous partners, families (with teenage or young adult children), or a close group of friends. Come enjoy the fresh mountain air and the vibrancy and warmth of the Nepali people!
Find some do's and don'ts when traveling sustainably in our Sustainable Travel Guide: Nepal.
Papua New Guinea Virtual Tours
Alternatively, we offer two trips to explore the historic Kokoda Track on foot. Our 6-day trek (4 days of walking) focuses on the cultural connections along the trail as visitors will learn more about village life. Our full 11-day trek (nine days of walking) focuses on the history behind this trek and its importance as a supply route during World War II.
Portugal Virtual Tours
After virtually exploring Portugal's well-known sites, consider our popular trip through the Heart and Soul of Douro Valley, or our more off-the-beaten-path walking trip on the Other Side of Douro. These self-guided walking trips through northern Portugal's famous wine region are bookable for 2+ people. Come with your partner, family, or a close group of friends for a refreshing, low-carbon-impact, outdoor vacation.
You can visit our Sustainable Travel Guide: Portugal to learn more on how to visit Portugal sustainably!
South Africa Virtual Tours
Admire the natural beauty of Cape Town from above on this panoramic 360-degree experience.
Learn more about some of South Africa's National Parks including Table Mountain National Park, Garden Route National Park, the uKhahlamba Drakensberg, and Kruger National Park on South Africa 360.
Check out some of the incredible sustainable trips in South Africa we offer at Yugen Earthside. You can slow travel through South Africa and pamper yourself on our Wellness, Wine & Safari in South Africa Trip. Visitors can enjoy spa treatments, nature walks, and local foods and wine on this amazing two-week trip! Or perhaps fill yourself on our South African Gastronomy Tour where we try local foods, participate in cooking classes, and enjoy homemade meals! Or get lost in the wine region, surrounded by art and culture on our Cape Winelands & South African Art Trip. The gastronomy and art tours are Small-Group tours with limited departures each year and capped to a maximum of 12 travelers, so secure your spot early!
Tanzania Virtual Tours
Fall in love with the turquoise blue waters of Zanzibar on this Virtual Drone Tour and this 360 tour.
Explore some of Tanzania's many national parks including the Serengeti National Park, Ngorongoro Crater, and Tarangire National Park on these virtual safaris and tours.
If experiencing a safari is on your bucket list, you'll be happy to learn that we offer ethical safari options. Come see Africa's Big 5 game animals on our Serengeti & Ngorongoro Safari. If you love the taste of adventure and love to get your steps in while on vacation, trekking Kilimanjaro is a wonderful option for active travelers. Our local partners can guide trekkers on less visited routes for more serene and less strenuous Kili trips. We also offer women-only treks!
Learn more about sustainable travel in Tanzania in our Sustainable Travel Guide: Tanzania!
Türkiye Virtual Tours
Discover archeological artifacts from the Palaeolithic age at the Anatolian Civilizations Museum.
Learn more about the Roman ruins at the ancient city of Ephesus, one of the Seven Wonders of the Ancient World, at the Ephesus Museum.
Take a tour of Istanbul and all of its history before learning more about iconic, world-renowned Turkish cuisine.
To uncover more about the iconic history and culture of Türkiye, consider taking one of our unique trips. Whether you want to see the Gems of Türkiye and set sail in a hot air balloon over Cappadocia or if you want to sustainably visit Türkiye's turquoise coast by hiking along it or sailing beside it, we have a trip for you! Or alternatively, why not give slow travel a try? Yugen Earthside offers a Food and Wine Tour along the western coast of Türkiye, where guests can partake in cooking classes, olive oil tastings, wine tastings, market visits, and food tours.
Visiting Türkiye but want to leave a low-carbon impact? Learn how on our Sustainable Travel Guide: Türkiye.
---
More Virtual Tours
Here are several more virtual tourism experiences in off-the-beaten-path destinations to whet your appetite!
Armenia Virtual Tours
Georgia Virtual Tours
Ghana Virtual Tours
Jordan Virtual Tours 
Educate yourself on the "Handwoven History of Palestine and Jordan" with this historical presentation on Google Arts & Culture. 
Visit in detail the "Rose City" of Petra; one of the 7 Wonders of the World. If you're interested in historical monuments, Shoubak Castle may also be right up your alley. 
For a mini beach getaway visit the port city of Aqaba known for its marine blue water.
Kyrgyzstan Virtual Tours
Uzbekistan Virtual Tours
Skip the line and enter the House Museum of Aybek, an exhibit dedicated to the famous Uzbek writer Aybek Musa Tashmukhamedov.
View the city of Bukhara from the Kalyan Minaret, also known as the "Tower of Death" in the Po-i-Kalyan mosque complex.
Take a virtual reality tour of Uzbekistan's capital city Tashkent.
---
Where to next?
Hopefully, at least one of these tours piqued your interest. Maybe it even got the travel gears turning in your head and gave you inspiration for your next adventure. Which of these virtual tours do you find most intriguing? Do you think virtual tourism will become a travel trend of the future?
Please experiment with traveling virtually using this post as inspiration, and contact Yugen Earthside if you're interested in converting your virtual experience into a sustainable adventure in person!
This post was originally published on Dec. 17, 2020, and updated in November 2023.