Private Tours: What are they? Why book one?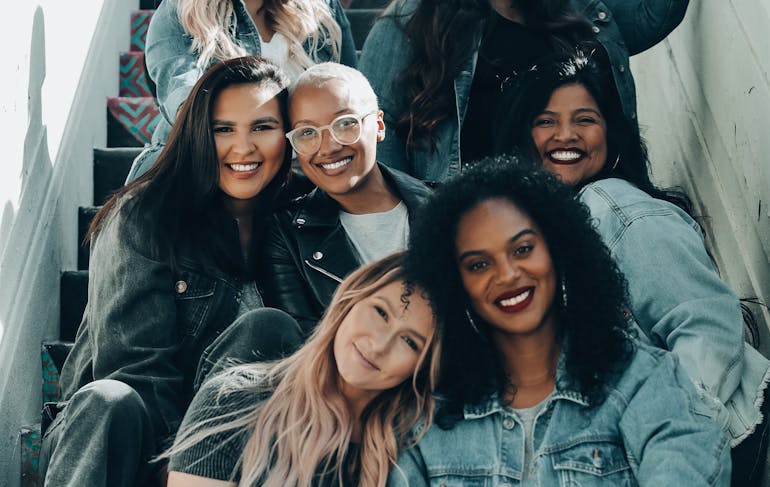 Private Tours: What are they? Why book one?
We get it. You've checked your calendar and, having allocated a week or two of your precious annual leave for a big trip overseas, you want to make the most of every second. With limited time to plan and wanting to maximize your time spent at the destination, you've decided some sort of organized tour is the best way to alleviate the stress associated with traveling. But with so many options of organized travel – from small-group tours, to self-guided tours, to private tours – how do you decide what is right for you? 
Private tours are most- to all-inclusive travel experiences, led by an expert local guide following a well-crafted and balanced itinerary. If you want to customize the itinerary, you may also see private tours called "bespoke" or "tailor-made" tours.
Convenience and saving time are huge reasons people choose private tours. Coordinating all the logistics of your own trip – from booking transportation and attraction tickets to finding local places to eat, sustainable places to stay, and ethical experiences – can be a struggle if you are not used to it. Having a guide is also ideal if you are nervous about visiting a place, don't speak the language, or want to see places well off the beaten path that might otherwise be difficult to get to. 
So what makes private tours so great? In addition to the above, here are five reasons travelers love private tours.
Customizable itineraries
Flexible departure dates and trip length
Accompaniment of local insight and knowledge
Access to nature and off-the-beaten-path areas
Enjoy your trip with only your group
Why Book a Private Tour?
Private tours are customized for you
Whether you're someone who's already read the guidebook cover to cover or someone who's ready to put their feet up and get whisked away to places unknown, you will be able to find or create a private tour that matches exactly what you want.
Private tours are designed around what you want to get out of your vacation. Although the itineraries we list are meticulously crafted by our sustainable travel partners, it is impossible to create a plan that suits every traveler. However, one key benefit of a private tour is that your itinerary is fully customizable. Activities can be coordinated with the tour operator so that the itinerary suits you perfectly. You can add destinations that you've gathered from your own research or remove activities that don't captivate your interests. The beauty of being able to personalize your travel experience is that you get to see and do what's important to you, instead of following a group consensus. 
With customized tours, you can be as involved in the planning process as you want. For some people, trip planning is a major stressor. Our sustainable tour operators can relieve you of this burden. For other travelers, planning the trip is part of the joy of traveling itself! In this case, your research and feedback can be incorporated into your private trip. 
2. Private tours are flexible in terms of departure dates, trip length, and more
Planning a trip can be difficult to work around your daily life and responsibilities. Another benefit of a private tour is that, unlike a group tour, there are no set dates of departure. You get to decide when to travel and how long to travel. The only thing you might want to consider is whether your planned itinerary will work with the season of travel. For example, many hiking, trekking, and climbing adventures must be done within a defined season to avoid unsafe weather conditions. That said, traveling in the shoulder season or off-season, where possible, is more sustainable and can offer an enriching cultural experience with fewer tourists and shorter queues, allowing you to maximize your travel time. 
You also have more flexibility with private tours, once at your destination, than you would have if traveling as part of a small-group tour. Itinerary tweaks are easier to manage, you can travel at your own pace, and you can focus purely on maximizing your own experience without waiting for a larger group consensus. 
3. Private tours offer local insight and knowledge 
All of our tours are led or supported by local guides with an intimate knowledge of the cultural significance, history, and meaning behind each destination you visit. Hearing the stories of your local guide adds depth and color to your experience, bringing each destination to life. The importance of this cannot be understated for some destinations, such as our 13-Day Rajasthan Cultural Tour. 
Imagine a guided tour of Jaipur's Amber Fort; a local guide leads you past the tourist traps outside, allowing you to dive into the rich architecture and history undistracted. You spend your afternoon with a visit to a local Rajput artisan family to experience their crafts and delicacies and take part in a hands-on block printing workshop using traditional techniques.
Another great example is our 3-Day Mida Creek Village Experience in Kenya. Perfect to add to a safari trip or independent expedition around Kenya, our local guide will introduce you to a community in Watamu where you will share their community camp, go on boat rides together, learn about their mangrove forests, and end your day sipping fresh coconut water straight from the coconut. 
Your guide will also be fluent in the language and dialects of your destination. This makes travel a breeze as you tap into local knowledge. After all, the most rewarding experiences may steer you off the beaten path. Traveling alongside a native speaker allows you to let go of communication worries surrounding transportation or specific dietary requirements and immerse yourself in the culinary and cultural experiences of a new country. 
4. Private tours allow you to get into nature
Private tours make the most of private transportation, which, despite what you may think, isn't just limited to cars. We have lots of guided tours for slow travelers at a relaxed pace with minimal driving time that will allow you to fully immerse yourself in your destination. Why not explore the Soul of Ecuador's Cloud Forest, and experience the magic of hiking through a private reserve as hummingbirds flutter by? Or perhaps hike, sail, kayak and snorkel along the Lycian Way in southern Türkiye, swimming over submerged ancient Roman ruins. Private travel allows you to get off the beaten track and into nature as you explore areas that public transport and large group tour buses can't access, whilst remaining safe in the knowledge that you will be well looked after along the way. 
5. Enjoy your trip with only your group
It's been a few years since Covid turned the world upside down and, although many of us are ready to explore new horizons, many of us also have anxieties about safe and comfortable travel. Private tours offer personalized experiences just for you and your close travel companions. You don't have to worry about vacationing with strangers, sharing public transport, or the pressure of getting to know new people. It's also relatively easy to stay socially distanced from those outside your group. You can relax and enjoy your experiences with only your fellow group members.
How Much Do Private Tours Cost?
Private tours inherently come at a higher price point than small-group tours or self-guided tours, with the actual price depending on variables including destination, activities, trip length, and group size. A private tour is a unique opportunity to make the most of your vacation time and explore a destination with an itinerary truly tailored to you. To give an idea of the price range, here are a couple of privately guided tours:
How do these prices compare to small-group tours and self-guided tours?
Private tours are different from both small-group tours and self-guided tours.
Small-group tours will be less expensive than private tours. You won't have much flexibility with the itinerary – though you will have pockets of free time –  and you may be traveling with more people. 
Self-guided tours are always the most affordable option. You have a lot of autonomy, and since you're not paying to be accompanied by a guide, this drastically reduces the cost of the trip. Self-guided tours are well-suited to nature-focused experiences, like walking and cycling tours. These are inherently more budget-friendly activities than tours involving cultural experiences and guided storytelling. 
Ultimately, with private tours, you get what you pay for. You are, after all, paying an individual to travel with you and be available to you and your travel buddies 24/7 for the duration of your trip. You will also avoid spending money on experiences you're not interested in, you can splash on what's important to you, go at your own pace, and relax – knowing you are in the capable and expert hands of your local guide.
While the price of private tours can vary greatly, we aim for fair, mid-range price points that will be a great value for travelers. We do this for two reasons:
Firstly, we aren't convinced budget package trips are sustainable. Low prices make us nervous that someone somewhere is not getting paid fairly. 
Secondly, we don't want sustainability to be synonymous with luxury and feel inaccessible. (That said, if you do enjoy staying in luxury eco-accommodations, this can be arranged!) 
Your budget can be taken into consideration with any custom-designed private tours. If cost is a concern, make this clear at the beginning of the planning process and let our sustainable travel partners help craft your adventure within your budget. This may mean prioritizing certain destinations or activities over others, or adjusting your trip length; we can play with your itinerary until it suits you. 
Our Favorite Private Tours
Do you love exploring a new country through the world of cuisine? Try a couple of cooking classes and an olive oil tasting on our relaxing food and wine adventure across Izmir, Türkiye. Are you an active traveler, ready to reach new heights? We can organize a guided  through a protected area of the Annapurna range in Nepal. Do you have an artistic streak? Ask us about our cultural tour in India that includes organized visits and hands-on experiences with artisans including weavers, potters, bangle makers, and more. 
Here are just a handful of our favorite private tours. Whether you're looking for an active adventure, cultural immersion, or a mix of both, we can help you find (or create!) your perfect trip.
Türkiye: Lycian Way Multi Sport
Experience the ever-changing landscape of coastal Türkiye with this eight-day active adventure. You'll follow the Lycian Way, taking in rocky cliffs and pristine beaches as you hike, kayak, and sail your way along the glistening blue coast. You'll visit cultural and historical highlights along the way and watch ancient sites come to life as your guide spins stories of local cultures and legends. After sun-soaked days exploring the coastline, you'll spend your evenings enjoying delicious local food at locally run, eco-friendly accommodations. 
Why do we keep saying "Türkiye"? In December 2021, Türkiye rebranded its internationally recognized name away from "Turkey". This short article gives a quick recap of the reasons behind the change, and why it's important to adopt the new spelling.
2. Kenya: Mida Creek Village Experience
Immerse yourself into Kenyan culture with this intimate 3-day village experience, perfect to add on to an independent safari or trekking trip. Accompanied by a guide, you'll arrive at the village nestled in the beautiful Watamu Marine National Park. For the next three days, you're free to choose from a variety of activities. Adventurous souls can enjoy swimming, canoeing amongst the mangrove forests, or climbing trees to retrieve fresh coconuts. You'll learn how to make a traditional makuti roof using dried coconut palms found in the village, or cook (and eat) authentic East African food from scratch. Spend your evenings settling into your treehouse or tent (your choice!) and enjoying a canvas of stars through the forest canopy above you.
3. Nepal: 
Himalayan hiking with a twist, this off-the-beaten-path trail can only be accessed with an exclusive permit, issued to an authorized trekking agency. You'll begin your trip with a  guided exploration of Kathmandu's cultural highlights before being driven to the trailhead the next day. After a few days of acclimatizing to the altitude and exploring the subalpine forest and local temples, you'll spend the next seven days hiking through the majestic Himalayas. As you climb upwards, you'll marvel as spectacular views of the Annapurna range and the Marshyangdi valley unfold before your eyes and enjoy your evenings sipping traditional masala chai under clear, dark skies. 
4 India: Golden Triangle Cultural Tour
Our immersive cultural tour of India's Golden Triangle (Delhi, Agra, and Jaipur) is the perfect way to become acquainted with the magic of this incredible country. You'll experience the cultural highlights of the three cities, as well as the hidden secrets and stories woven throughout India's history and society. Highlights include local homestays, hands-on craft workshops, and the opportunity to share the excitement of cultural and religious festivals, all with our sustainable ethos. 
Which Type of Travel is Right For You?
All in all, the type of trip you choose depends on your personality, budget, appetite for adventure, travel style, and experience.
If you wish to retain complete control of your trip, independent travel, where you book each component on your own, might be your style. This is a tried-and-true way of crafting your trip exactly to your budget.
If you wish to retain complete control of your trip, independent travel, where you book each component on your own, might be your style. This is a tried-and-true way of crafting your trip exactly to your budget.
If you want a little help with organizing your experiences (route, accommodations, airport transfers) but still want to call most of the shots once you get there, try a self-guided tour. These autonomous itineraries are common for walking, cycling, and driving tours, and are generally cheaper than small-group or private tours.
Those who enjoy the company of others and decide that having a guide will make for a more convenient experience may enjoy a small-group tour. These have fixed departure dates and are usually capped at 10-12 travelers for an intimate experience with like-minded travelers at an affordable price point.
And if you're looking for a highly customized itinerary where you can immerse yourself in nature or culture alongside a local expert, book a private guided tour. This is a great option if you only want to travel with close family or friends, and want a truly personalized experience without the stress of trip planning all on your own.
In the end, the choice is entirely yours. If you want assistance in choosing, or if you have a trip in mind you want to discuss, reach out to us. We offer free, 30-minute sustainable travel consultations for conscious travelers! To get started, simply fill out this form and we'll help you out.