10 Eco-Travel Products You Shouldn't Be Without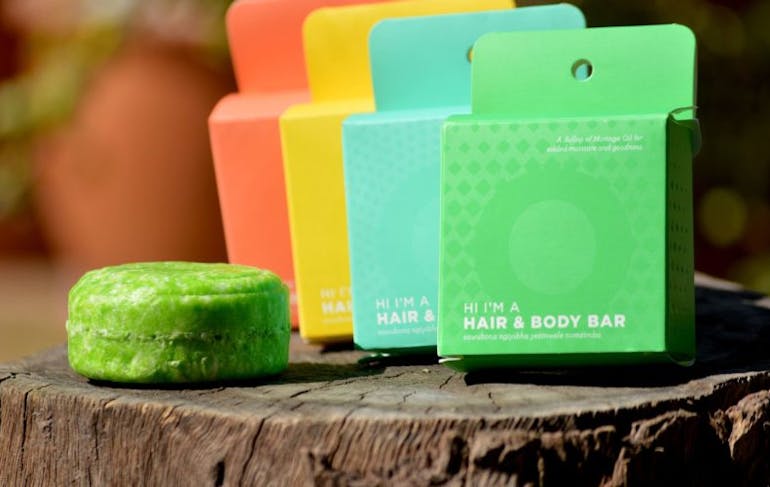 10 Eco-Travel Products You Shouldn't Be Without
I've rounded up the top 10 eco-travel products you shouldn't be without whether you're island hopping or having continental adventures!
I hope these eco-travel products help you to become more sustainable on your next trip.
1. Charcoal Dental Floss
LOVE the stuff! Dental floss in general is super healthy for your gums, however, charcoal dental floss (floss that's been infused with charcoal) is SO much better. Dental experts claim that using charcoal dental floss is much better for the environment due to it being plastic-free. Not only will you be able to see what you are flossing but you will be doing your bit for the environment too.
By the way, did you know that charcoal has unique properties that help it extract impurities, bacteria, and toxins? This is why you may have noticed seeing more and more charcoal-based health and personal care products.
2. Coconut Oil
The wonders of this magic goop! So versatile and perfect while traveling. Here are a few ways you can use coconut oil on the go:
You can melt down a smaller amount into a reusable glass jar; it's perfect for long hikes and soothing ankle burn (ouch).
You can use coconut oil to help with pitching up your tent! Stiff nuts and bolts anyone? Slather some coconut oil on those nuts and your tent will be pitched up in no time!
You can also combine coconut oil with a few drops of eucalyptus essential oil to soothe sunburns and mosquito bites.
Need to grill some veggies around the campfire? Not only will this stuff taste lovely, but the environment will thank you for using a real plant-based oil!

3. Bamboo Toothbrush
Much more sustainable and better for the environment, using a bamboo toothbrush and switching away from a plastic toothbrush not only shows that you respect your mouth, but also the planet.
One reason bamboo toothbrushes (or any bamboo product, for that matter) is preferable to plastic is that it takes significantly less time to decompose.
Combine your bamboo toothbrush with charcoal toothpaste,charcoal floss, and coconut oil pulling for a REAL oral treat.
4. Solid Toiletries
Super space-saving and long-lasting, the days of bulky plastic bottles are so over. These days you can buy solid shampoo and conditioner, toothpaste tablets, solid deodorant, and even solid hair gel.
By going "solid as a rock" you will save space in your luggage AND cut back on unnecessary oils and packaging waste. When you are finished using the bar, it dries solid again leaving you with no product waste and a conscience as clean as your scalp.
5. Reusable Makeup wipes
I personally swear by these little fabric circles of life!
Simply add water or a cleansing solution and remove your makeup in a few sustainable swipes – such a genius creation! When you are done, just wash with your delicates and start wiping again.
Here's another great eco-travel tip: They are AMAZING to use with ice-cold water and placed over your eyelids to reduce that travel puffiness. You can also use reusable makeup wipes for applying toner. Voila!
6. Organic Utensils
Metal in the mouth is so last season. Get hip and get a reusable recycled travel utensil set. They are fantastic and make a great alternative to take out plastic cutlery. There are many options: some organic, reusable utensils just include the basics of a fork, knife, and spoon; other reusable utensil sets can include chopsticks and straws, too.
Benefits to organic utensils include they are easy to pack and carry (many break down into small pieces), simple to wash, and you never have to grab those on-the-go plastic cutlery sets ever again!
7. Plastic-free food jars
Your snacks will thank you and won't have that yucky plastic taste either! Invest in a set of plastic-free food jars or snack bags for your trip. They can be purchased in all sizes and reduce plastic waste on the go.
This can help with food waste, or even help save you money by making it easier to pack snacks from home, grocery shop on your trip, or store leftovers from a restaurant.
8. Recycled Hiking Bag
Store your stash while traveling with a meaningful bag. Recycled travel bags do less harm to the planet by being compiled of materials from previously discarded bags and clothing. 100% recycled backpacks are entirely free from PFCs (per-and-poly-fluorinated chemicals).
9. Organic Laundry & Shopping Bags
Reusable, organic bags of varying sizes are perfect for storing your personal items while out and about, keeping clean clothing separate from worn, or having on hand in case you wander through a local market.
Using organic cotton laundry and shopping bags is the better way to go so you can avoid being that person at the beach with a plastic bag, and prevent yourself from acquiring paper or plastic bags no matter where you go on your travels.
10. Portable Water Purifier
Super important: International water supplies differ and sometimes the water can carry bugs that your immune system has not been exposed to and isn't equipped to fight.
Portable water purifiers are nifty and super inexpensive gadgets to acquire ahead of your travels. Portable water purifiers help to protect against parasites, bacteria, microplastics, and harmful water bugs.
I hope this list of my top 10 eco-travel products was useful to you. This list is just the beginning, though.
For more suggestions about sustainable travel products, sign up for Yugen Earthside's monthly newsletter and you'll receive their sustainable packing list for free! If you would like to support small eco-brands, Yugen Earthside has even created a round-up of eco-travel products from small companies like Keepsie Kits and OneNine5.
Have you tried any of the products mentioned above? What's your favorite, and why? Let us know in the comments!
This post contains affiliate links. This means that if you buy a product after clicking our link we may earn a small commission at no extra cost to you.